Match-Maker, Match-Maker... Make Me A Star Trails Photo! An eBook By Marisa Marulli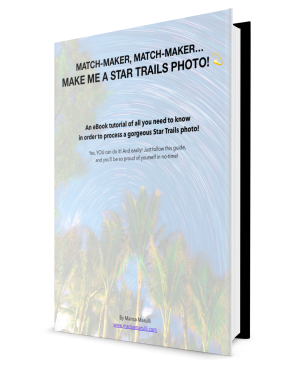 Match-Maker, Match-Maker... Make Me A Star Trails Photo! An eBook By Marisa Marulli
An eBook tutorial of all you need to know in order to process a gorgeous Star Trails photo!
Yes, YOU can do it! And easily! Just follow this detailed tutorial, and you'll be so proud of yourself in no-time!
This detailed eBook also comes with a link to a FREE, BONUS 3-page quick guide!